Code with Kristian • I make videos and write about software development and programming tools
Announcing our full speaker lineup for our free, remote React conference
👋 Kristian from Bytesized Code here – super excited to announce the speaker lineup for Byteconf React, a free live-streamed React conference!
Byteconf React will be a great resource for React developers of all experience levels, and our speaker list is shaping up to be a really awesome group of developers from around the world 🌍🌎🌏
At the end of February, we announced our first set of speakers – Kent C. Dodds, Ali Spittel, and Shawn Wang – in this blog post.
💬 Today, I'm super excited to announce our full speaker lineup, and an update to the conference: we're adding a second day of talks!
Want to attend the conference? Go to our website and RSVP for your free ticket – we'll send you an email when the conference goes live, so you won't miss it.
Find out more about our speakers below, and make sure to follow them on Twitter 🐦 For more announcements and updates on the conference, make sure to follow our account, @bytesizedcode, as well! We're super excited to hear from you, so make sure to let us know you're attending on Twitter 👍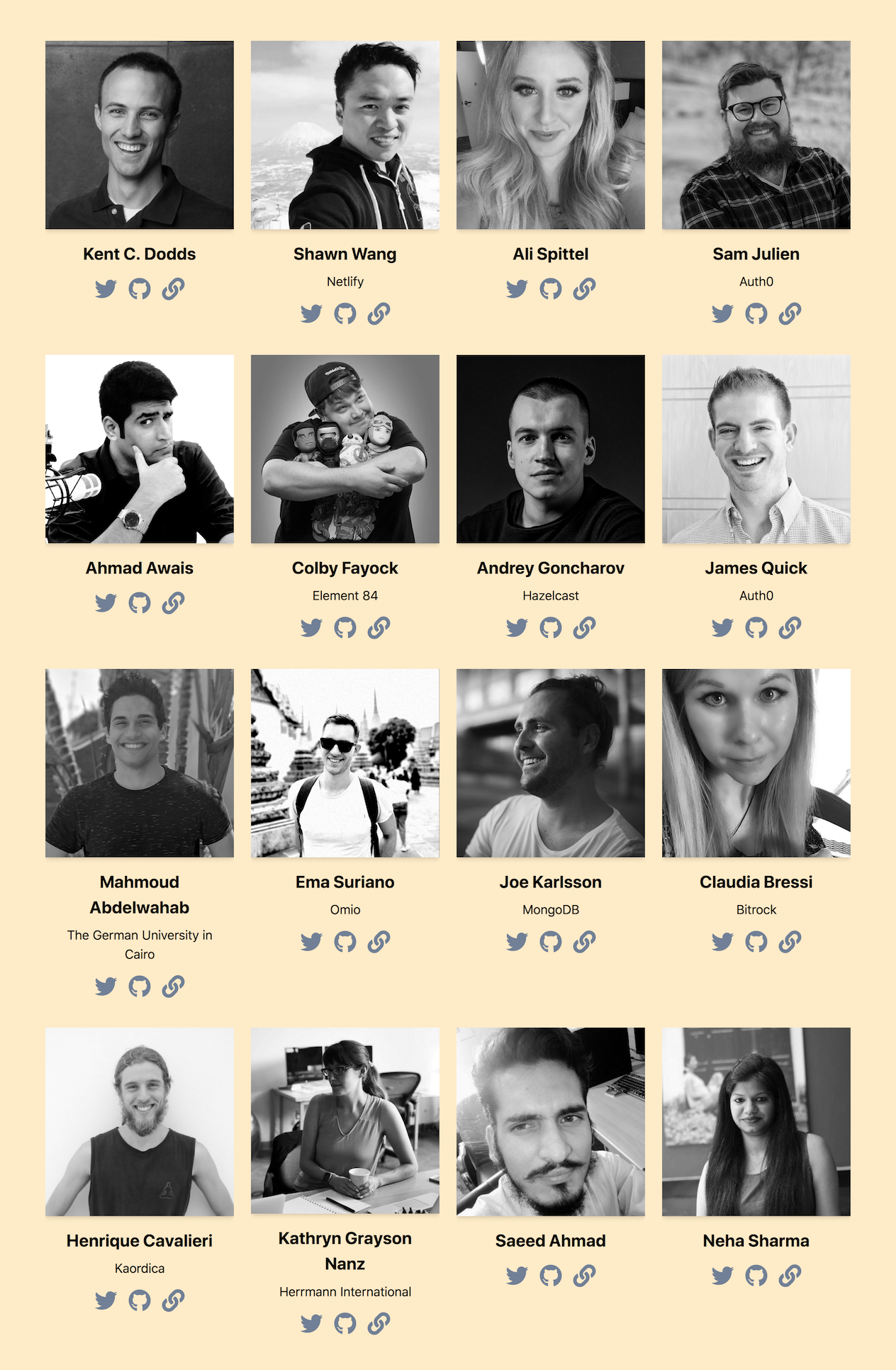 Learn more about our speakers at the Byteconf React 2020 website →
Over the next month as we get closer to the conference, I'll continue to post updates on the talks schedule, conference announcements, and more! Make sure to RSVP for your ticket on our website, and see you at Byteconf React starting May 1st!